If you want to get slimmer, don't just focus on losing weight. Instead, you must focus on losing body fat, without losing muscle.
In order to achieve this, it's essential that you get both your diet and training right.
Diet-wise, you'll need to keep a balanced calorie deficit and eat ample protein.
Training-wise, you'll need to do resistance training to keep muscle, while reducing your cardio.
Useful supplementation is also beneficial.
Taking the proper supplements allows you to lose fat (especially the hard-to-lose belly fat) quicker, while avoiding the usual muscle loss and workout crash that comes with dieting.
This is why the Fat Loss Stack was made.
The two (2) supplements in this stack will help you increase your metabolism, boost fat burning, reduce hunger cravings, and keep your muscle mass by increasing your athletic performance.
Buy this stack to safely burn away your body fat without losing muscle and training capability!
YOU GET…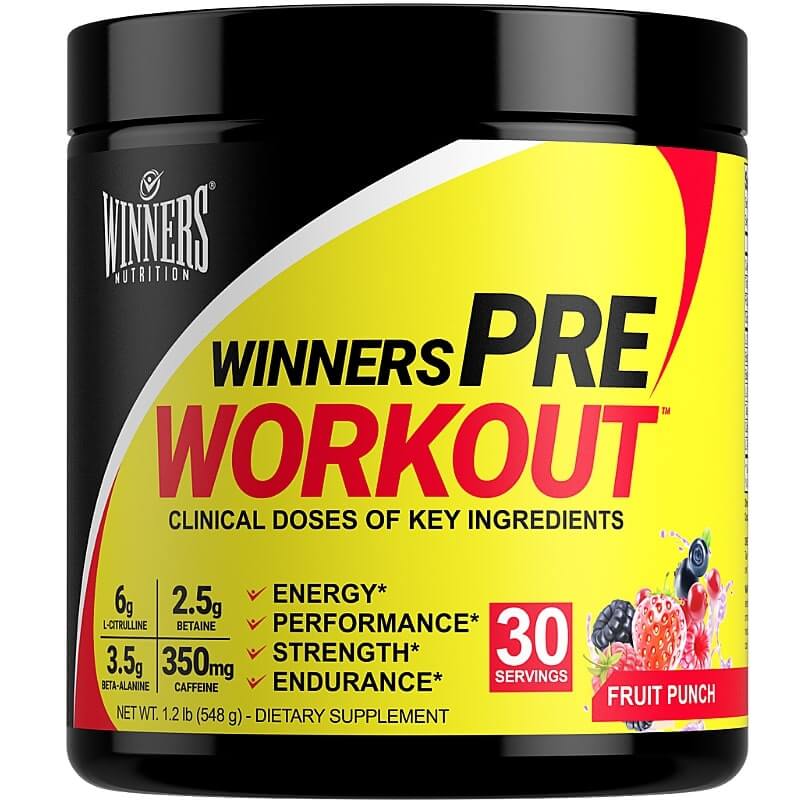 WINNERS PRE-WORKOUT (1.2lbs, 30 Servings)
For a smooth energy rush and improved performance in the gym and on the field, you'll need Winners PreWorkout.
A pre-workout supplement that has clinical doses of scientifically proven ingredients to boost your energy, focus, and performance as well as elevate your mood.
Based on research, you'll be able to train longer and with determination.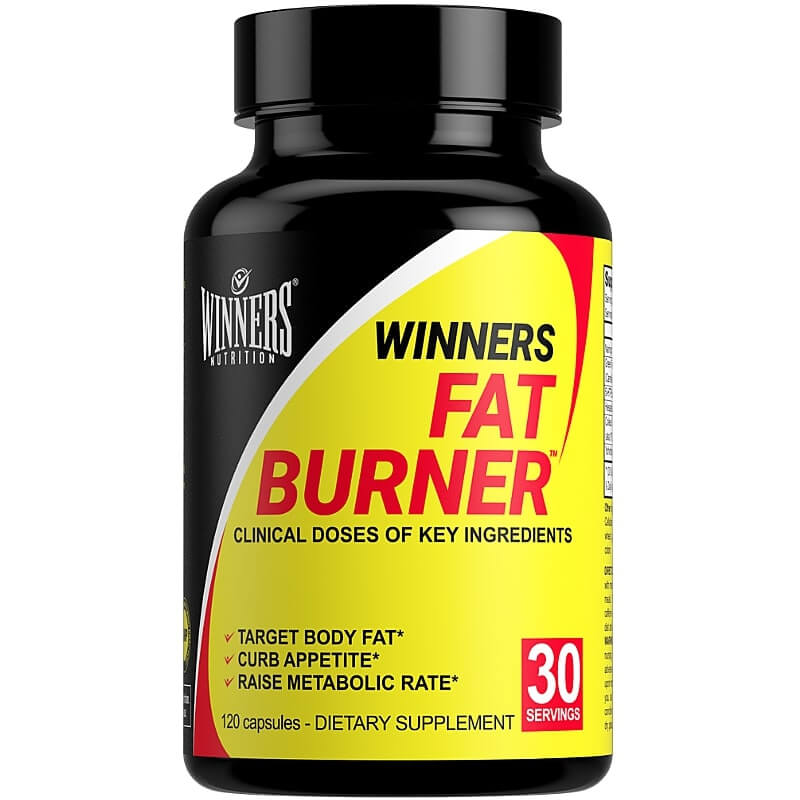 WINNERS FAT BURNER (120 Capsules, 30 Servings)
Winners Fat Burner works in three (3) different ways by:
a) Significantly boosting your metabolism
b) Strengthening your body's fat burning chemicals
c) Lowering your appetite
Taking it every day while on a proper diet (this means keeping a calorie deficit) will ensure that you lose an additional ½ – 1 pound of fat every week.
HOW TO TAKE THIS STACK
Here are two (2) recommended ways to take the supplements in this stack:
METHOD A
Morning (before your first fasted workout):
½ or 1 serving of Winners Fat Burner
½ or 1 serving of Winners PreWorkout
With Lunch:
½ or 1 serving of Winners Fat Burner
METHOD B
Morning (before your first fasted workout):
½ or 1 serving of Winners Fat Burner
½ serving of Winners PreWorkout
Afternoon (before your second fasted workout):
½ or 1 serving of Winners Fat Burner
½ serving of Winners PreWorkout